STILLWATER CAFÉ & RESTAURANT
Café & Restaurant - Launceston Central
HOURS: Mon. 8:00 am - 3:00 pm Tue-Sat. 8:00 am - 11:00 pm Sun. 8:00 am - 3:00 pm
Stillwater Café & Restaurant
2 Bridge Rd.
LAUNCESTON  Tas.  7250
(03) 6331 4153
info@stillwater.net.au

STILLWATER CAFE MENUS BELOW
Stillwater Café & Restaurant is situated centrally in Launceston with views overlooking the Tamar River.  Expect fresh, seasonal local produce, and a drinks menu with a Tasmanian focus.
Our cellar room is available for up to 15 people and our private dining room is available for up to 12 people. All of these options are available to be booked online.
STILLWATER MENUS
Stillwater Breakfast, Lunch & Dinner Menus
STILLWATER BREAKFAST MENU
Stillwater Breakfast Menu 7 days per week.
STILLWATER LUNCH MENU
Stillwater Lunch Menu 7 days per week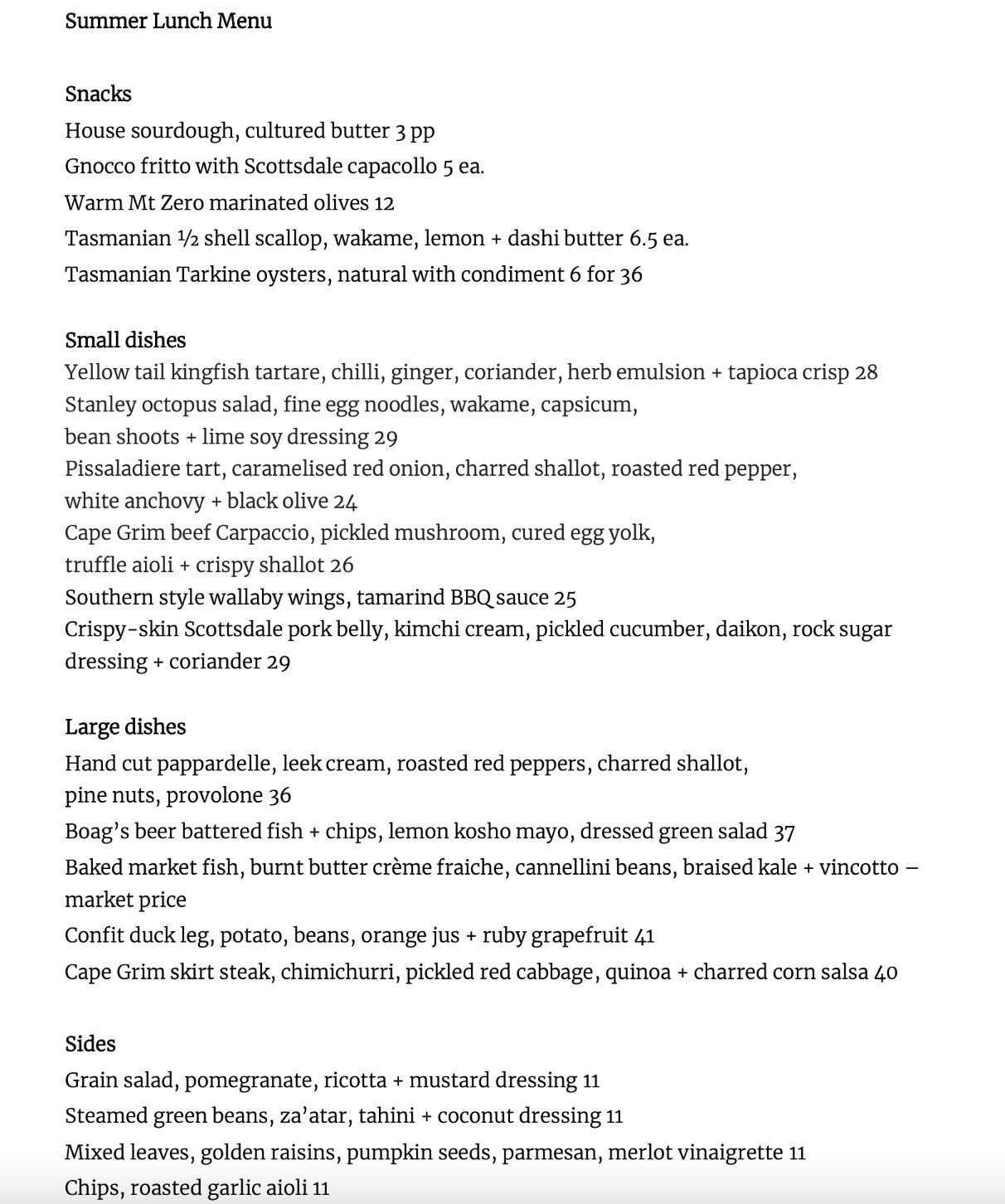 STILLWATER DINNER MENU