THE EMPIRE HOTEL
Hotel - Deloraine, Tasmania
HOURS: Tue-Thu. 10:00 am - 10:00 pm Fri-Sat. 10:00 am - 11:00 pm Sun. 10:00 am - 10:00 pm
Empire Hotel
19 Emu Bay Road
DELORAINE  Tas.  7304
(03) 6362 1029
CYCLES @ THE EMPIRE HOTEL MENU BELOW
The Empire Hotel is situated in Deloraine's township, just 25 mins. from Launceston.
The Empire was built circa 1900 by Septimus Woodbury. At the time it was the tallest building in Deloraine – and it still is!
Over the years The Empire was often regarded as the place in town that welcomed outsiders. During the late seventies and into the early days of the forest wars The Empire was the watering hole and gathering place for the hippies. Many stayed on to make Deloraine the vibrant artistic community that it is today.
We continue to welcome tourists and locals alike into the Hotel and Restaurant – even old hippies.
The Empire and Cycles remain a place to share stories and make new friends. And there may or may not even be a ghost or two!
CYCLES @ THE EMPIRE – MENUS
CYCLES @ THE EMPIRE LUNCH MENU
CYCLES @ THE EMPIRE DINNER MENU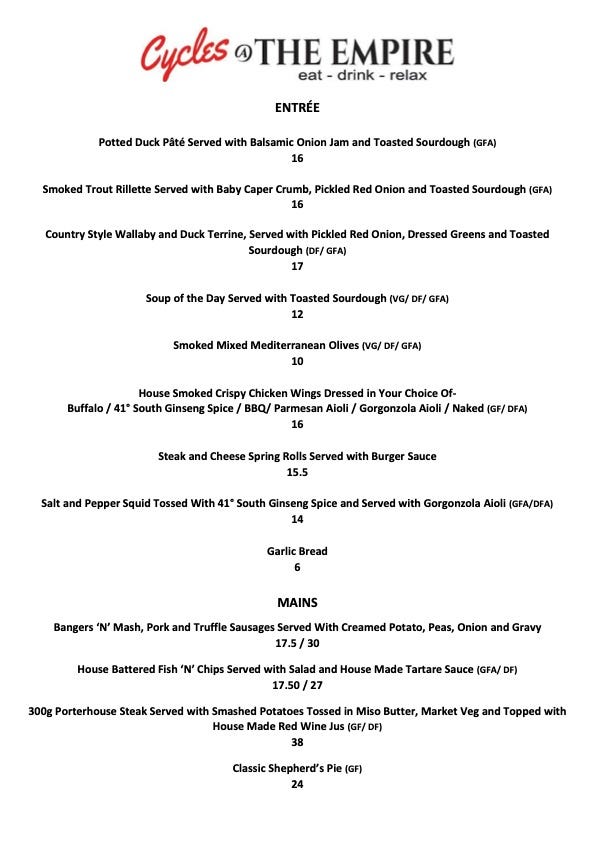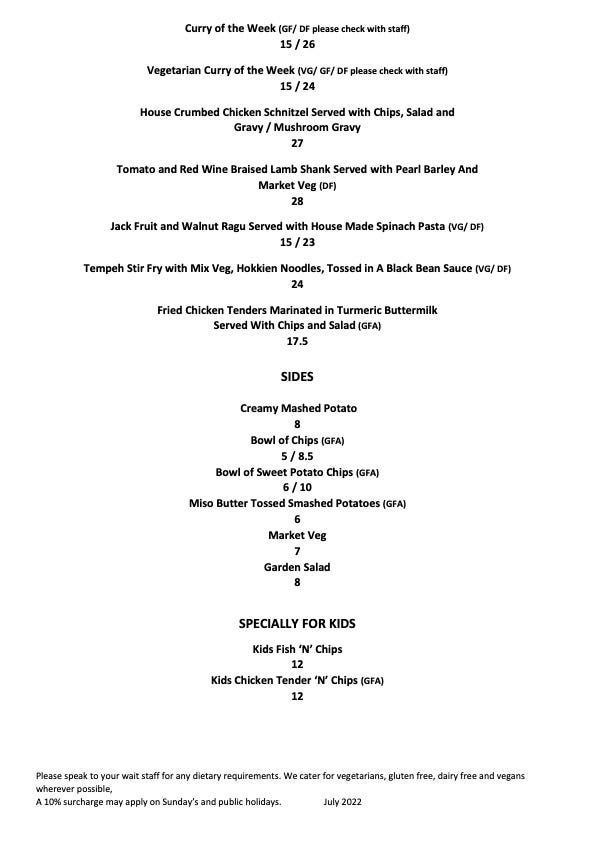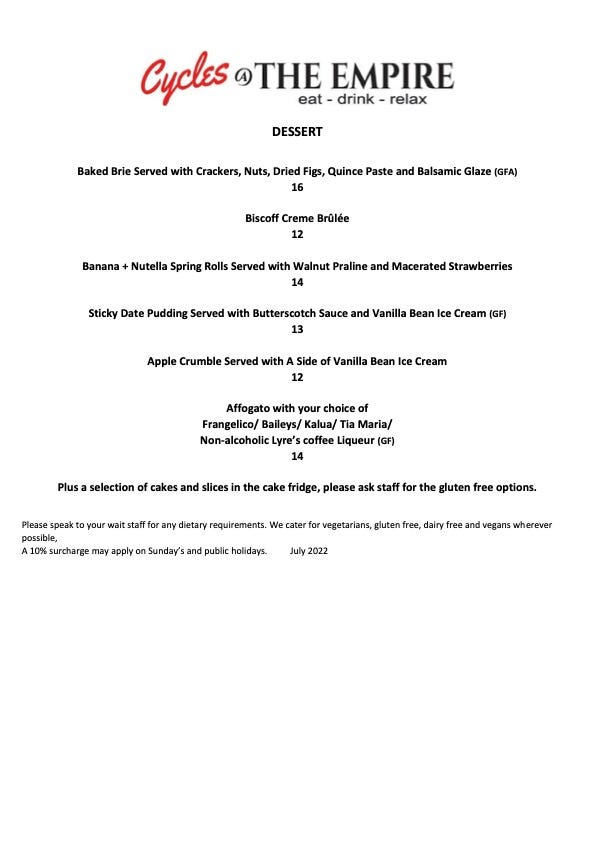 " ">