BLUESTONE BAR & KITCHEN
Bar & Restaurant - Launceston CBD
HOURS: Breakfast Mon-Fri. 7:00 am - 10:30 am | Sat-Sun. 8:00 am - 11:15 am Lunch Mon-Fri. 12:00 pm - 1:30 pm Dinner Mon-Sat. 5:30pm - 9:00 pm
Bluestone Bar & Kitchen
Bluestone Bar & Kitchen
12-14 St John Street
LAUNCESTON  Tas.  7250
(03) 6333 7522
Bluestone Menus Below 2022-2023
Bluestone Bar & Kitchen is a welcoming and relaxing dining space with a friendly and genuine atmosphere, passionately promoting the Tasmanian food and wine adventure.  
BLUESTONE BREAKFAST MENU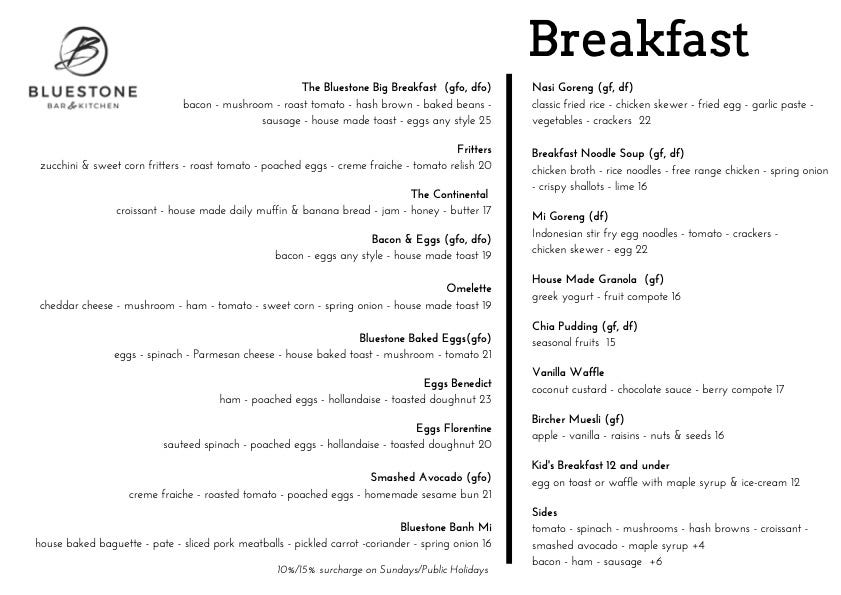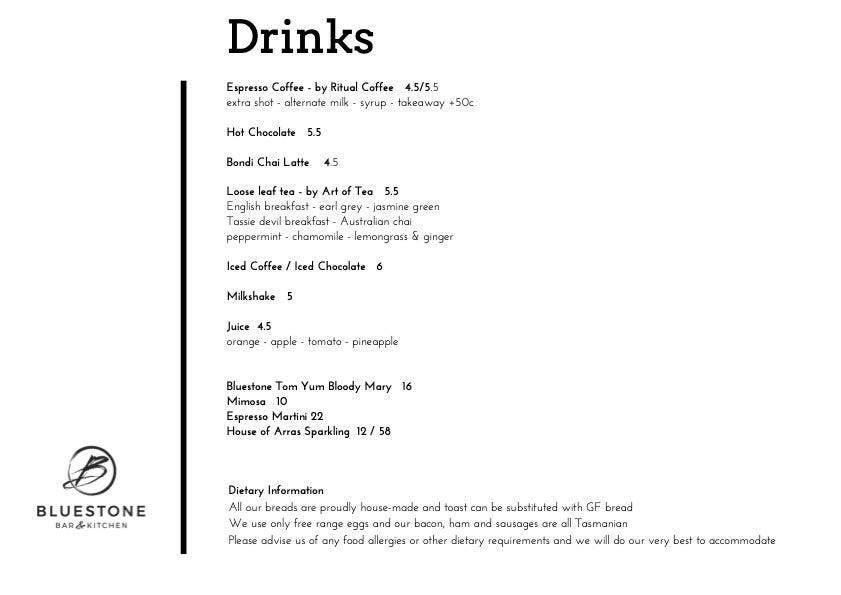 BLUESTONE LUNCH MENU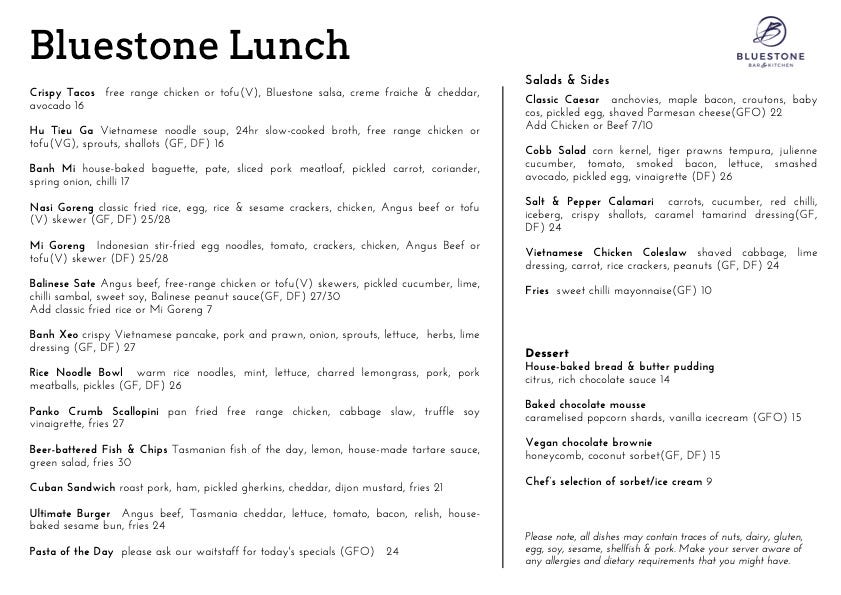 BLUESTONE DINNER MENU
At Bluestone Bar & Kitchen our authentic South East Asian dishes are ideal to share. We serve them in a succession of short courses and all dishes are freshly prepared by Chef Chau and her team.
A tour of South East Asian cuisines (whole table preferred)